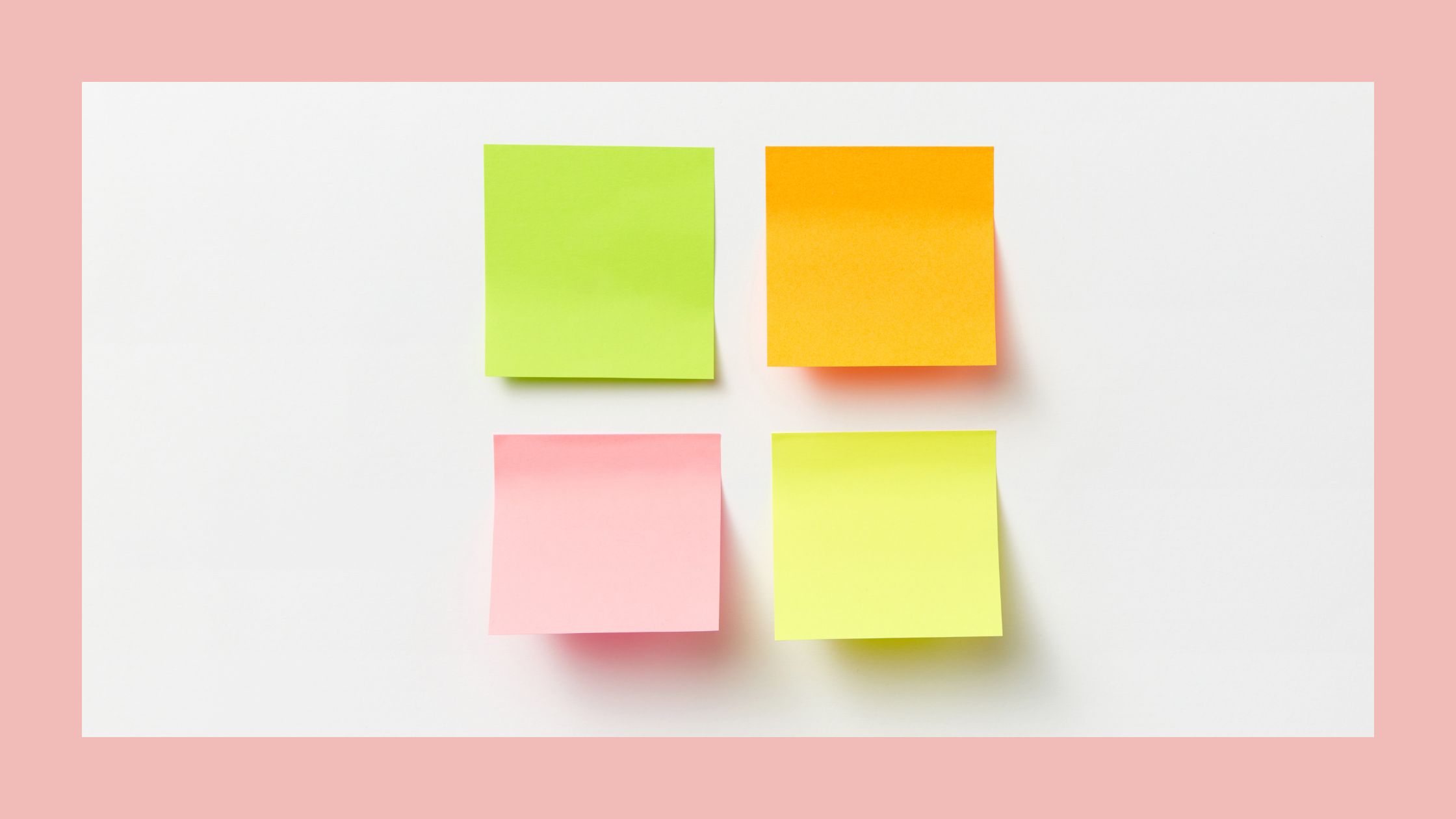 Tasks and habits are actions that I want to accomplish daily to improve personally and professionally. So, setting up a personal organizer that includes tracking tasks and habits helps productivity when many things nowadays are distracting. That is why it's essential to be aware of what small actions encourage you to be productive and iterate over that. Eventually, you will find a setup that works best for your current needs.
Following a list of my "mind hacks" requirements, I created a Tasks and Habits Tracking with Trello Weekly Schedule template. After multiple versions, I am ready to share the latest template!
My main goal was to consolidate all of my work and personal tasks, and habits, into the same application so that they are easier to manage. Most of my clients use Trello to organize and assign tasks. But, I did not know how to include habit tracking in a Trello board. I wanted to learn about other tasks or habits tracking apps, so I asked my Tweeter Peeps for suggestions. Their responses helped me follow the best direction.
Necesito traquear las cosas que estoy traqueando

¿Alguna recomendación?

— Yari Antonieta (@yaariii3) February 10, 2022
Each suggestion made me realize that I was looking for something more than consolidating tasks and habits. Visuals similar to tables with checkmarks or rewards are also important because they encourage me to get things done. That helps me think twice if I am not in the mood to complete a task or habit.
So, I created a list of requirements for my optimal task and habit-tracking app. These requirements are actions and visuals that help me be productive and accountable for myself.
Task and Habit Tracking Requirements
My ideal work task and habit tracker would include:
1. Mark task or habit as completed.
The action of marking a task or habit as completed is very satisfying. It makes me feel good and keeps me motivated to continue to do more.
2. Weekly schedule page view with tasks and habits organized by day.
My favorite kind of planner is the weekly planner. My brain likes to see graphically how the week will look with the different things to do at hand. A visual of the week also helps me balance the things I need to do for each day of the week so that I don't feel overwhelmed. That way, I can anticipate and prepare for more challenging tasks or habits.
3. Add, move, edit and delete tasks and habits similarly.
My ideal tracker should handle tasks and habits as similar components and in the same page. I do not want to create, edit and delete tasks differently from creating, editing and deleting habits. To differentiate between tasks and habits, I would prefer a color coding.
4. Colored labels to categorize tasks and habits.
I need color coding so my eyes can quickly determine which tasks are personal, and professional which are habits. Colors help me balance the week to accommodate actions each day accordingly with my clients and my private life.
5. Visuals resembles a challenge or a reward for completing a goal.
Challenges and rewards are a way of holding myself accountable for completing something. Especially if it is something that I need to do multiple times a week.
6. Table with daily tracked habits only.
It would be nice to have a habits-only table. There, I can quickly reference which practices I have completed and missed. Seeing a table filled with marks of completion motivates me to not miss.
7. Sync between tracking app and primary calendar.
Another nice to have. My primary calendar sync with the tracker app. So, I would not have to manually create, edit and delete calendar appointments into the tracker app.
Feature Highlights for Tasks and Habits Tracking Options
With my list of tracker requirements on hand, I looked into most of the suggested platforms. I will highlight the features that helped me build my current tracking system. I won't go into detail on how each forum works.
Notion
The platform provides multiple templates that users can organize every aspect of their life. The Habit Tracker template is a view type that encourages me to build habits. There is something about seeing an empty, instead of a marked, column that makes my mind uneasy. So I challenge myself to complete each routine to mark each column and look at a pleasant tracker. Notion also has templates similar to Trello, where you can create cards and columns and drag and drop cards between columns.
Todoist
There were a couple of features that I really liked about the ToDoIst platform. The karma points stood out to me. Users receive points after completing tasks. That feature made me realize that rewards and "karma points" influence me when trying to be consistent.
Another feature worth noting is that you can organize your items in a checklist view or a drag and drop columns view. Going back and forth between page views, I confirmed that I prefer the "drag and drop kanban" approach to organize my tasks and habits instead of creating a checklist.
The "karma points" was a major selling point that made me want to crossover from Trello to ToDoIst. ToDoIst also can import boards from Trello, so I thought that moving from Trello to ToDoIst would be easy. When I was ready to jump from Trello to ToDoIst, I ran into a Trello article about Power-Ups.
I was not curious to learn about Power-Ups even though I have used Trello for years and saw the Power-Ups button daily. To be honest, I dismissed it as if it was a paid subscription feature. Neither of my coworkers had suggested using it. So, when I casually saw the title for Trello's Power-Ups article, it piqued my interest: "Why this article would appear on a search about Todoist and habits if Trello tracks tasks?" And so I went down into the Trello Power-Ups rabbit hole.
Trello Power-Ups
The Tasks and Habits Tracking with Trello Weekly Schedule was enhanced with power-ups. Power-ups are free add-on features that you can import into a specific Trello board. Learning about power-ups was the last piece of the information I needed to create my organizational system. Going into the power-ups catalog, I found features similar to the functions I liked on the other platforms: the Notion Habit Tracker template and a points system.
Habit Tracker Power-Up
The Habit Tracker by Upgradeyourbrain provides a pop-up table visualization for your habits, similar to the Notion Habit Tracker template. The user creates habits as cards. Also, they have to assign the column where completed habits are dropped. To mark the pop-up table visualization as completed, the user must move the habit card to the completed column. To view the habits table, the user has to simply click on the Habit Tracker button on top of the board.
The user can also set up when the Habit card repeats throughout the week. On the chosen day, the card will appear automatically in the column that the user configures as the "Incomplete" column. The free version of the Habit Tracker power-up allows up to 5 tracked and copied habit cards. The paid version has unlimited tracked and copied habit cards. The free version has worked for me, but I may eventually need to try the paid version.
Streak Power-Up
Streak – habit tracker by Emma Goto provides a visual point system, or Streak, for each card you want to track. The user marks each day the completed item. Later, the power-up calculates and shows the Streak in front of the card. The calendar is located inside each card.
These two power-ups have made a massive difference in my productivity system.
Final Template
You can find my Tasks and Habits Tracking with Trello Weekly Schedule template here. My productivity techniques include Get Things Done (GTD), KanBan, and Pomodoro. The board, visualized as a kanban, has the following columns: Create Habits, Pending tasks, a column for each day of the seven days of the week, Completed Habits, Completed Task, and Inevitable Fails.
Create Tasks and Habits Columns
My tasks and habits tracking with Trello routine start every Sunday. I create cards in the "Pending tasks" column. The cards are all the things I need to finish during the week. I go through each client's tasks and copy them into the "Pending tasks" column. I write all my personal tasks and put them in the same column. Tasks will not get done if it is not listed in the "Pending tasks" column. This is the GTD technique at work.
To make it even more organized and hack my brain, I try to make all my tasks and habit cards with actions that I can do in around 2 hours maximum. I have learned to break tasks into simpler items using the Pomodoro method. The Pomodoro principle is where the person focuses on the same task for 25 minutes and later takes a break for 5 minutes. Those smaller items are the ones that go into the "Pending tasks" column. So, even if I see a lot of cards in the queue, I know that I can finish them quickly. This is where mastering the Pomodoro technique has helped me. I trained myself to break tasks into smaller items. I know that if I couldn't finish the job in the amount of Pomodoros I wanted to finish, the job was too big. Also, I can visualize how busy is my day with cards represented by the same amount of hours.
After creating my tasks, I go to the "Create Habits" column and add cards for each habit I want to keep track of. Also, I activate and set up the Habit Tracker and Streak power-ups inside each habit card.
To differentiate between habits and tasks, I categorize each card using the color labels that Trello provides. I use a color for habits, personal tasks, and each of my clients. Also, I tagged a label for Completed because it is another form of seeing a green that means done.
Tasks and Habits Scheduling
After creating and categorizing cards for each activity, it's time to organize my week. I drag and drop cards between the weekdays' columns. I go through a few iterations until I feel good that I will be able to finish most, if not all, of the day's tasks. There is room for changes too! I may organize tasks a certain way one day but if I feel different about them the next day, I change the cards before starting my day. The point is to be consistent organizing the daily activities.
Complete Tasks and Habits
After completing a personal or work task, I add the "Completed" label to the card. I also set the card's due date as the current date. I wait until the end of the week to drag and drop the task card to the "Completed Tasks" column. This way, I can see all my completed tasks during the week and evaluate if it was a productive week or not.
After completing a habit, the habit card is moved to the "Completed Habits" column. Also, I mark the calendar day inside the habit card so it activates the Streak calculation and display.
It is necessary to manually sync between The Habit Tracker and Streak power-ups. The Streak will not be copied into the habit card if you do not mark the card where you configured the Habit Tracker. I call this the original habit card. You can quickly access the original habit card by selecting the habit name in the first table column on the Habits Tracker table.
And that's it! That is my tasks and habits tracking with Trello board and power-ups. Thanks for reading.
Related Articles
The following CTRL-Y articles are related somewhat to this post. You may want to check them out!:
By the Way
I wrote this article listening to this Red Axes DJ set played at Dekmantel 2017. It has a very tropical electro sound that kept me grooving while writing.