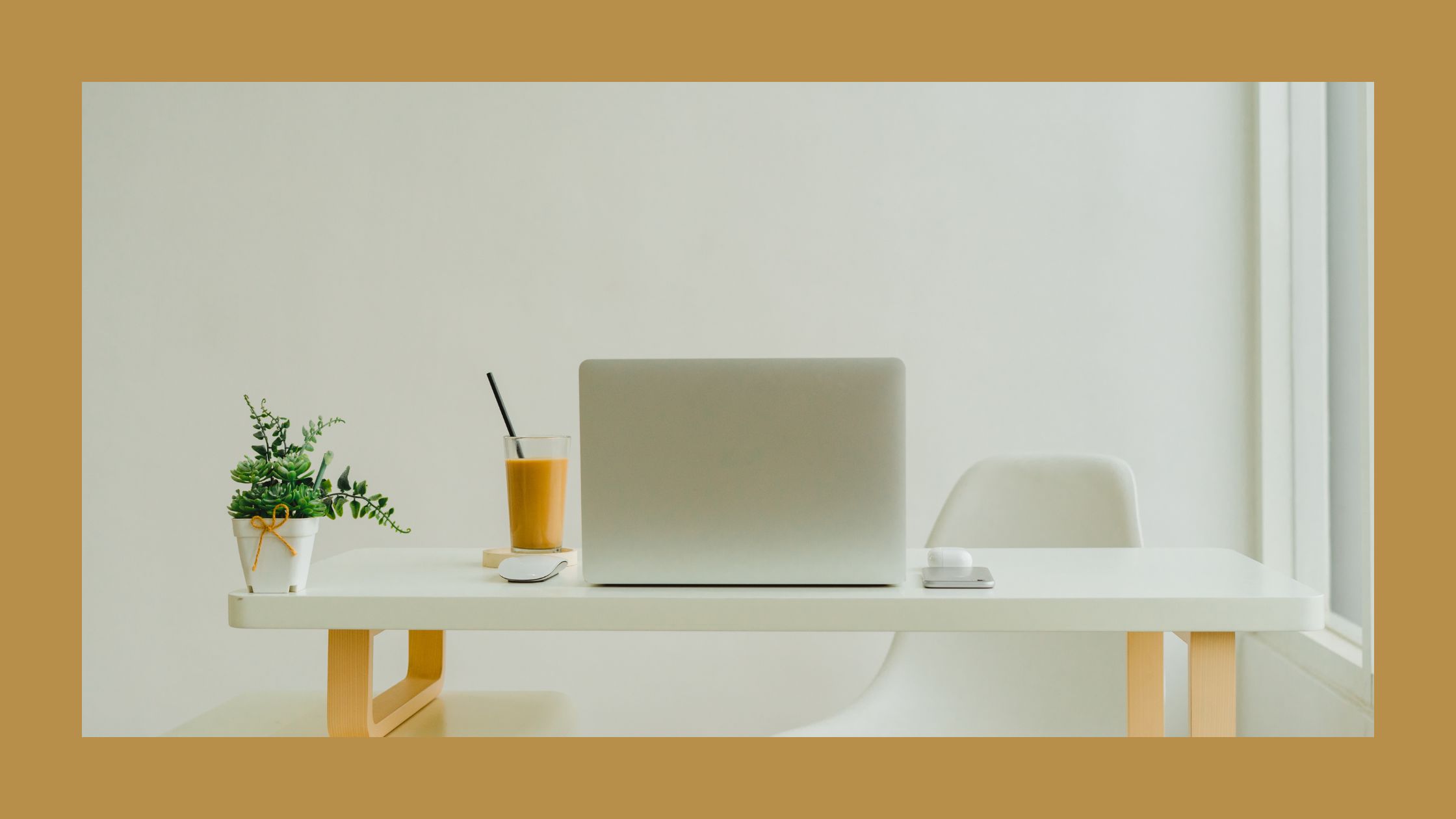 A couple of months ago, I published a video pin on Pinterest that has been generating many reactions ever since. Taking that as a sign that there is an interest in my night owl home office, I'm sharing the details in this post! You can find a Spanish version of this post here too.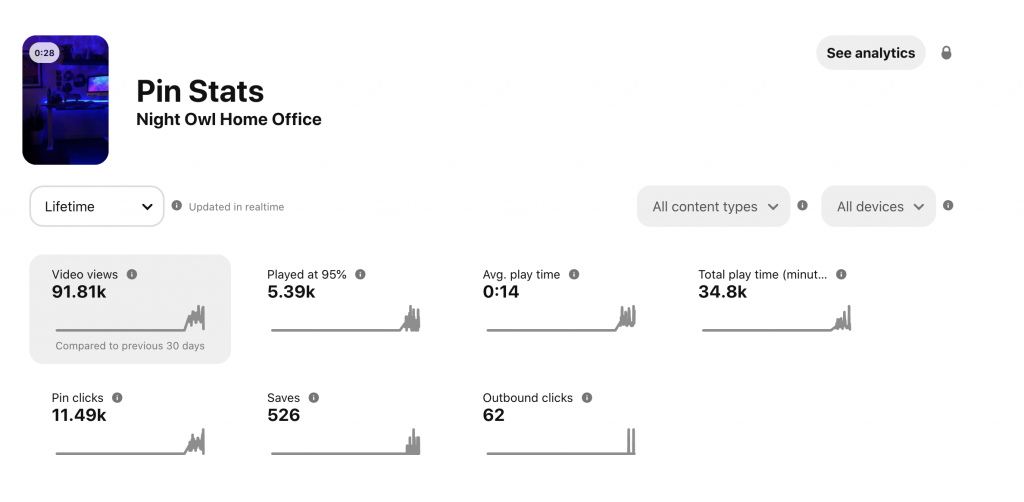 Home Office Setup
This site contains product affiliate links. We may receive a commission if you make a purchase after clicking on one of these links.
Desk and chair
After some research, I decided to purchase the SmartDesk 2 – Home Office – Standing Desk with a bamboo top and white frame and a black ErgoChair 2 from Autonomous. I was looking for a standing desk with a motor and an ergonomic chair, and one of Autonomous' bundle pack savings includes both of these items. As a very general review and 9 months into the purchase, I have to point out that I am satisfied with both products.
Update: After 2 years of owning the desk and chair, and surviving a move between states, the desk and chair are good as new. The desk motor still works as it should. I cannot complain about either of the products.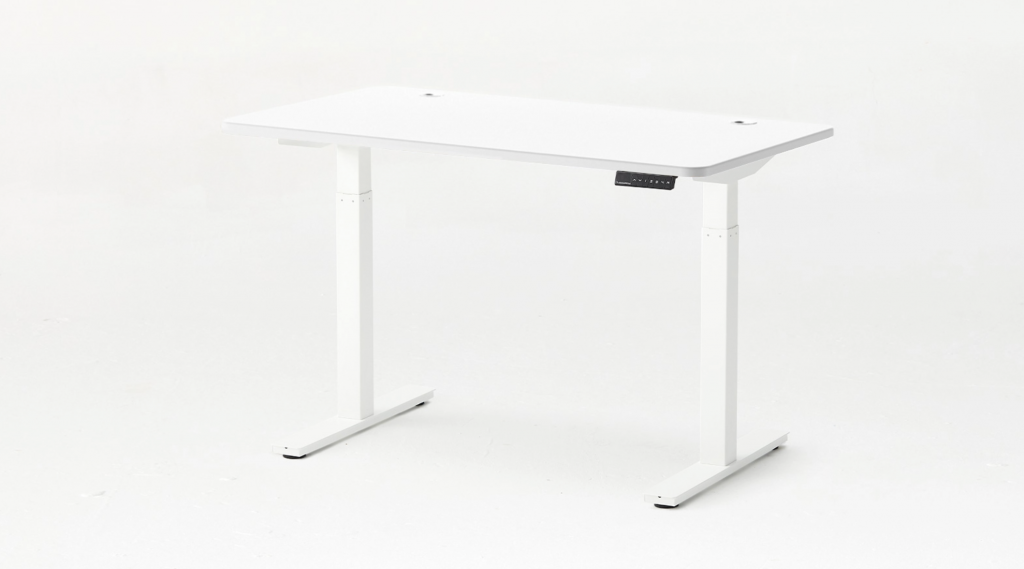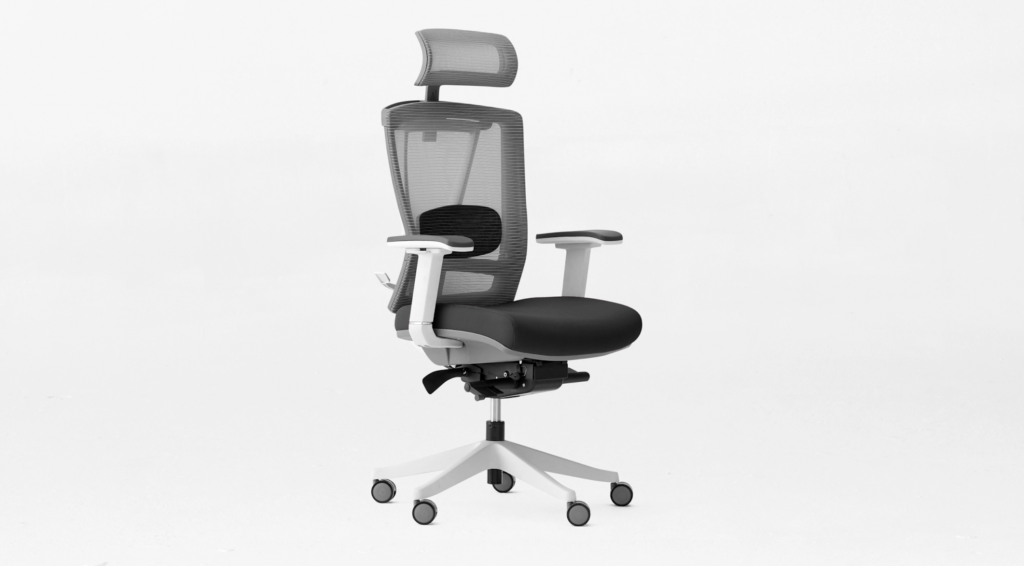 Laptop and Computer Stands
To get my laptop near eye level while working on the desk, I decided to include Apple's Twelve South Curve Stand as part of my home office setup. Although my computer is at eye level, I decided to mount it on a stand so I could gain space to store its keyboard and mouse. The Metal Monitor Riser sold on Amazon (includes affiliate link) did the trick.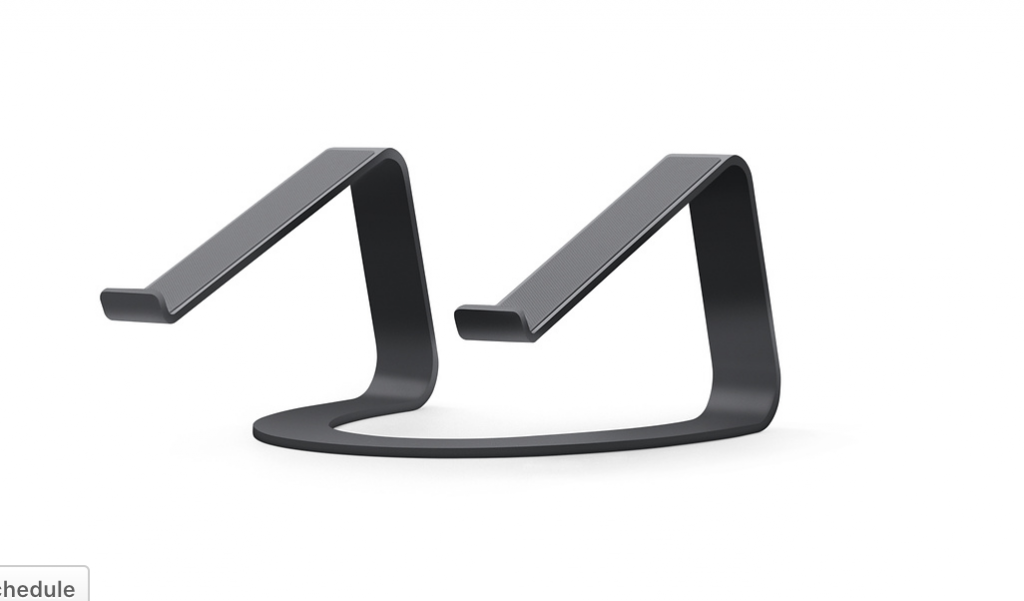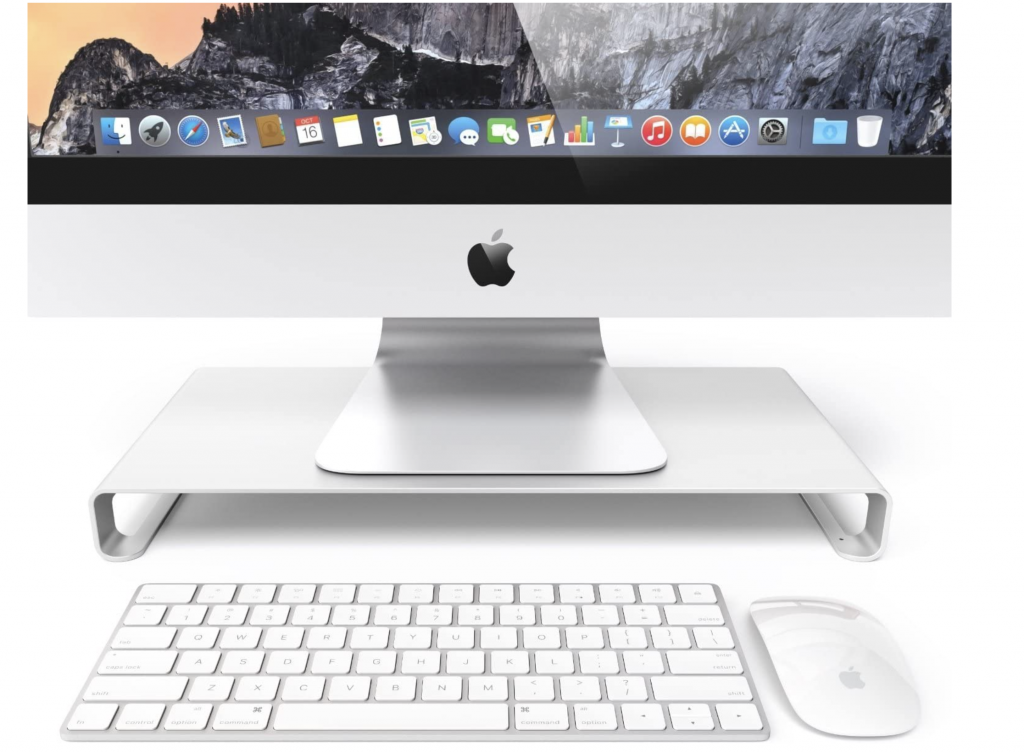 Keyboard
The Kemove Mechanical Keyboard sold on Amazon is a 60% keyboard that has Bluetooth, and RGB lights which can be configurable through software and works on MAC and Windows operating systems. The only downside of this keyboard is that it is an inch tall so your wrists may bend upwards, creating an ergonomic problem. To mitigate this, I got a wool wrist rest from MyBlueBunnyHandmade's Etsy store. Also, I exercise my wrists periodically while using the keyboard to complement the mitigation.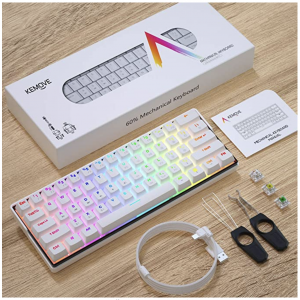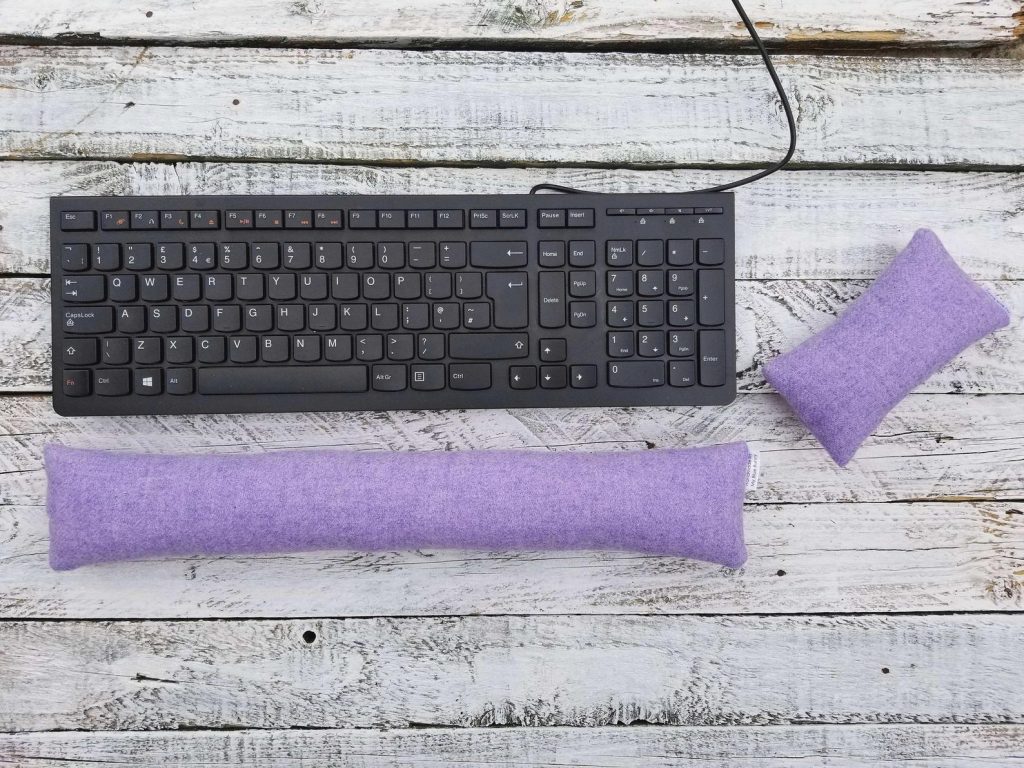 Keyboard update: A year after I got the Kemove Mechanical Keyboard, I moved from New York to Puerto Rico. The working keyboard was packed in its original box and was moved with the rest of my office furniture. But, the keyboard did not turn on once it arrive at my new home office. So I got a new mechanical keyboard.
For $40 I got the HUO JI E-Yooso Mechanical Keyboard (includes affiliate link). Different from the Kemove keyboard, the HUO JI E-Yooso Mechanical Keyboard (includes affiliate link) does not have Bluetooth and it connects to your laptop using a USB (Universal Serial Bus).
Headphone Stand
To continue with the RGB theme, I got Razer's Base Station Chroma – Mercury. It is not only a headphone stand but also has three (3) USB (Universal Serial Bus) charging stations. It doesn't show in the video, and it's not in the product description, but I have put two headphones on the stand. So, depending on their size, you may put two headphones on the stand.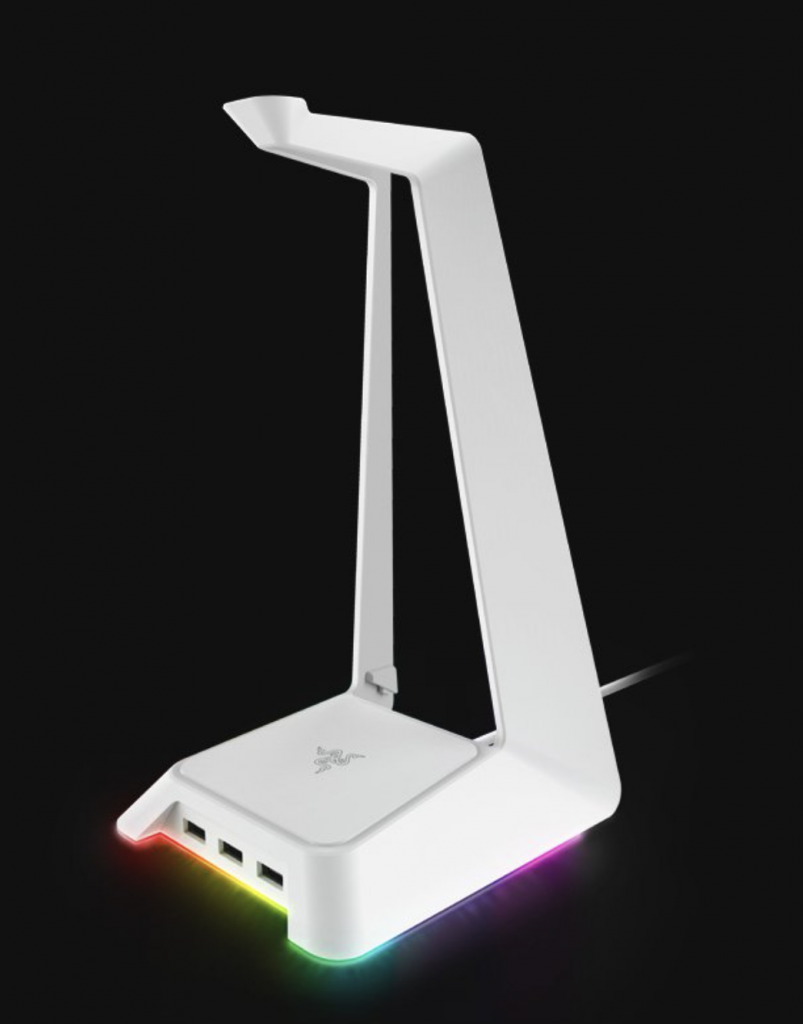 Lights
To finish off the whole setup, I decided to add Vanksy's LED strip lights around the back borders of my desk. A friend (shout out to Adriana 👋) suggested that a galaxy projector would look good with the setup, so I followed the suggestion and got BlissLights' Sky Lite LED Laser Star Projector (includes affiliate link). I am glad I did.
LED lights update: I moved from New York to Puerto Rico. The lights did not survive the move so I got new ones. Now I got the Govee Smart LED Lights (includes affiliate link). I like these lights because I can use Govee mobile app to turn them on and off, change colors, and blink style, among other cool features.
Projector update: This star projector works fine after almost two years of buying. I think that the projector still illuminates with the same intensity as when I got it. But, its white base has turned yellowish.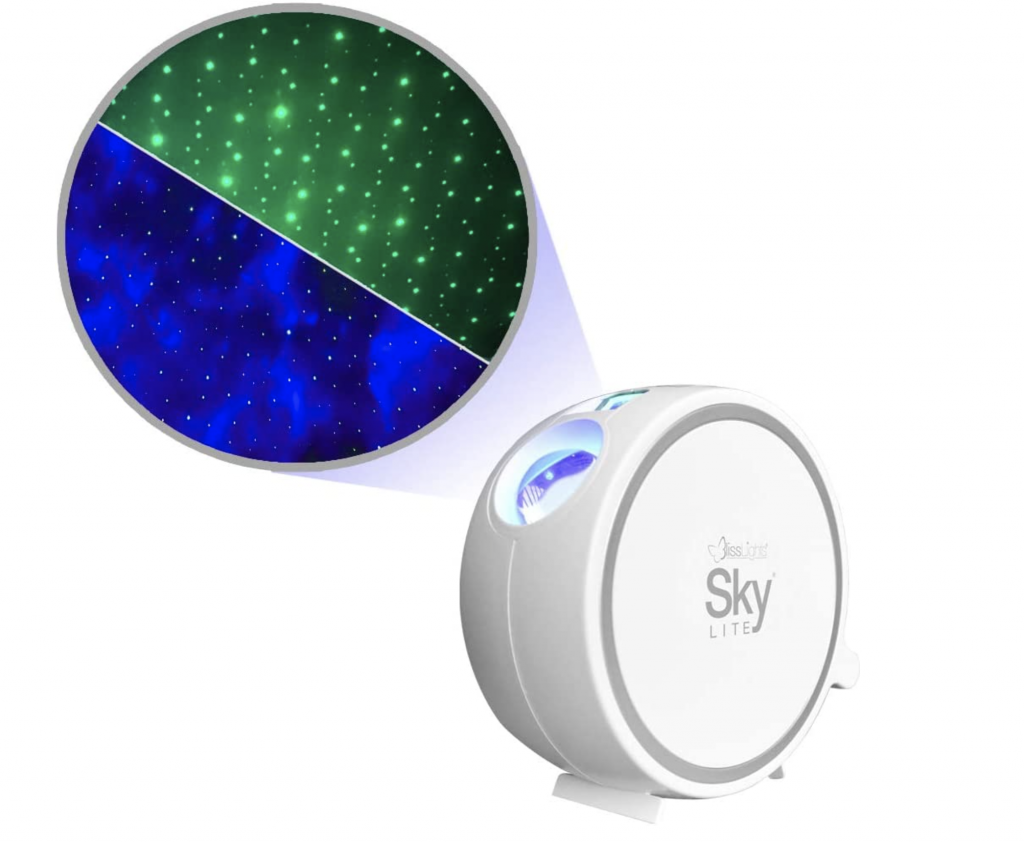 Home Office Setup Updates
Here are some of the things I got for my night owl home office after publishing the Pinterest video pin.
Key Caps
I got The Key Dot Co's Infinity Pastel PBT lavender keycaps to personalize my keyboard. Even though it took almost 9 months to finally have the keycaps on my hand (yes, I was very patient with this one), I really enjoy writing and, of course, looking at them.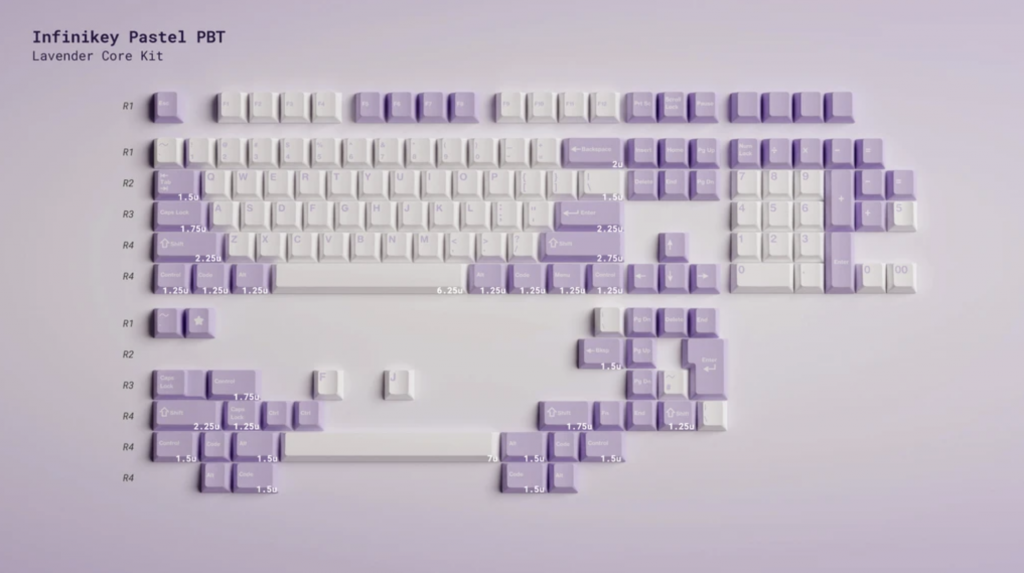 Desk Mat
I could not resist getting Alexotos' desk mat design. The Key Dot Co X Switch Keys CandyMat RGB has both of the aesthetics I was going for in my office, RGB and lavender.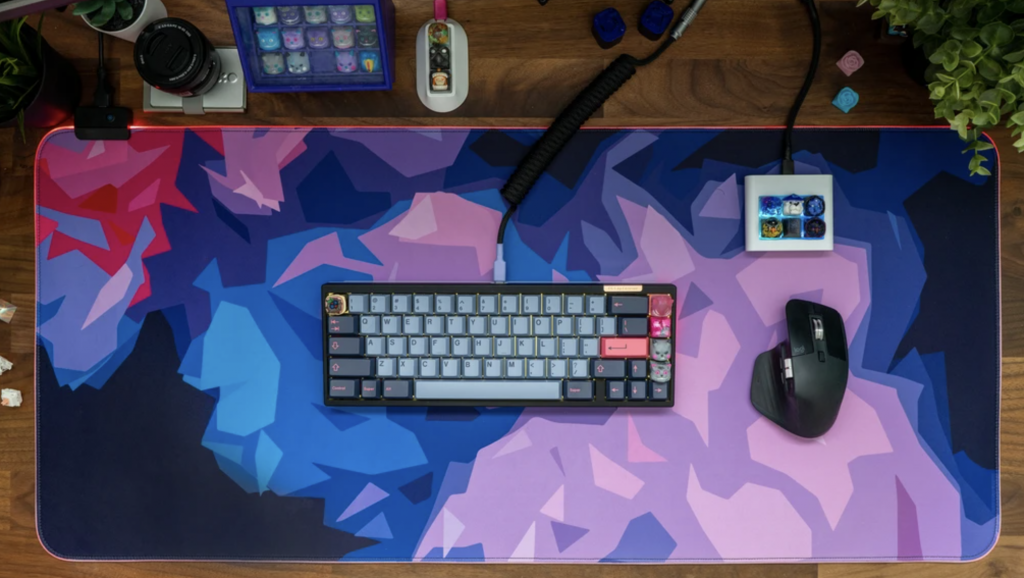 You can see how the keyboard, keycap, and desk mat combo look on this other Pinterest video pin.
And there you have it, kids. My Night Owl Home Office!
Thanks for reading!
You can get a new post notification directly to your email by signing up at the following link.
Related articles
The following CTRL-Y articles are related somewhat to this post. You may want to check them out!:
By the Way – A playlist for you
This article was written while listening to Spotify's playlist Genre Glitch. It is an electronic music playlist that worms up your brain. The good thing about this playlist is that is maintained. Therefore, there are songs added and deleted periodically.
Thanks for reading! And if you have any questions regarding my night owl home office, do not hesitate to comment below.